Thoroughly cleans all types of tough stains on kitchen ware.
Removes very tough oil and
grease stains.
Soft on hands.

General purpose cleaner suitable for most surfaces such as kitchen tops, table tops, doors, glasses, utensils etc.
Tough on all kinds of stains.
Safe on hands and skin.

Special purpose cleaner for removing hard, oily or greasy stains in kitchen.
Ideal for cleaning chimney and grill.
Can be used on kitchen tops or floors for hard to remove oil and grease.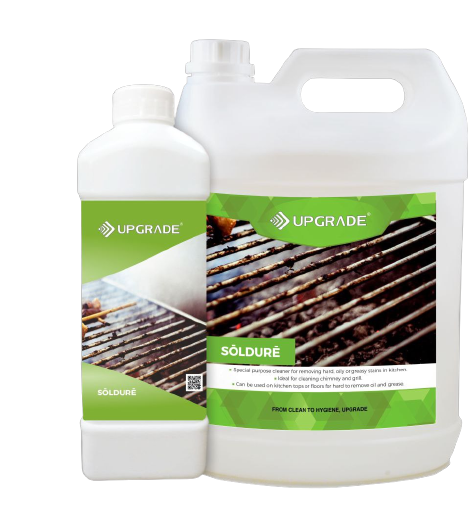 Tough on hard scales (oxide films) formed on metal surfaces.
Can be used on utensils, bathroom fittings or any other scale forming surfaces.